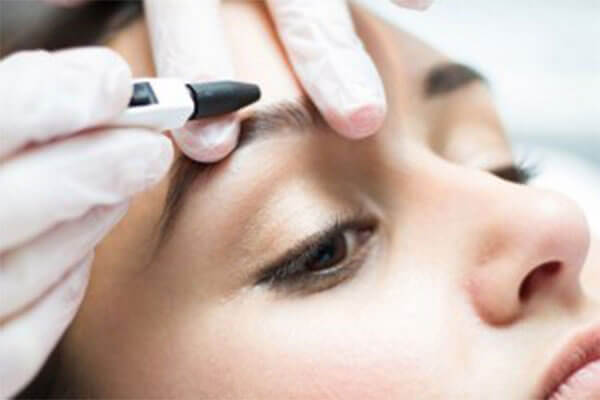 Electrolysis
Hair is destroyed by gently delivering a small amount of heat to the base of each hair follicle through a very fine, flexible probe. Electrolysis is a proven and safe way to PERMANENTLY remove unwanted hair.
Treatments are effective for ALL HAIR COLORS. The number of treatments necessary are dependent on amount and coarseness of the hair.
Our Stevens Point location ONLY offers this service.
Wausau Prices
| | |
| --- | --- |
| 5 Minutes | $15 |
| 15 Minutes | $25 |
| 30 Minutes | $38 |
| 45 Minutes | $48 |
| 60 Minutes | $60 |
Laser Hair Removal
Hair is eliminated when gentle pulses of light energy pass through the skin into the hair follicle. The follicle is destroyed by absorbing this energy, and is unable to produce hair again.
Treatments are effective for brown or black hair, regardless of skin color. Laser Hair Removal is proven and safe way to permanently reduce unwanted hair. To target the active growth cycle, the treatments are spaced 4-6 weeks apart. Five to eight sessions are necessary depending on the area of the body treated. For facial hair, electrolysis may be incorporated into the treatment regimen, depending on color of the hair.
All areas of the body are treatable! A PERSONALIZED quote is given during your FREE Consultation. After 3 sessions, the quote is reduced by 20%.
Pricing Information
Call to compare competitor quotes
Facial Hair
| | |
| --- | --- |
| Chin | $60 - $110 |
| Chin & Neck | $85 - $150 |
| Full Face & Neck | $185 |
| Upper Lip | $35 - $65 |
| Upper & Lower Lip | $50 - $85 |
| Inner Brow | $35 |
| Neck | $85 - $150 |
Body Hair
| | |
| --- | --- |
| Lower Legs | $200 - $290 |
| Full Legs | $450 - $510 |
| Bikini | $120 - $195 |
| Arms | $150 - $200 |
| Underarms | $99 - $140 |
| Back | $200 - $500 |
| Chest | $250 - $300 |